Sandwiches with lemon, lime and ginger jam
These soft sandwiches enclosing a perfumed filling of lemon, lime and ginger jam.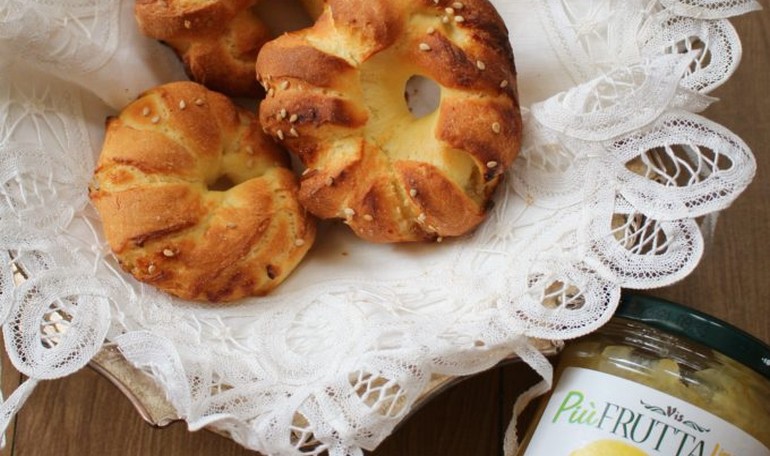 Ingredients
---
Ingredients for about 10 sandwiches:
- 200g durum wheat flour
- 50g flour type 00
- 1/2 dried brewer's yeast
- 1 teaspoon of sugar
- 1/2 teaspoon of salt
- 170 ml water
For stuffing:
- lemon, lime and ginger jam
- sesame seeds
Preparation
---
In a bowl mix the two flours, the jeast, the salt and the sugar. Pour this mixture over a working table and make a hole in the middle. Pour the water (little by little) into the hole. Dough all for 10 minutes until you obtain a soft ball. Divede the dough in 10 parts and form 10 little balls.
Use your hands to crush the balls in order to obtain 10 diskes (diameter 13cm). Spread a spoon of jam over the superior side of every disk. Roll the disk in order to obtain a donut.
Dispone the sandwiches over a baking pan previously covered with a baking paper, then sprinkle them with the sesame seeds, cover them with a cloth and let them rise for about 1 hour. Cook in a pre-heated oven to 250°C for about 20 minutes.