Roll with orange and ACE jam
The apple tart is a classical of patisserie, there are different recipes, in this version the shortcrust pastry is prepared without eggs.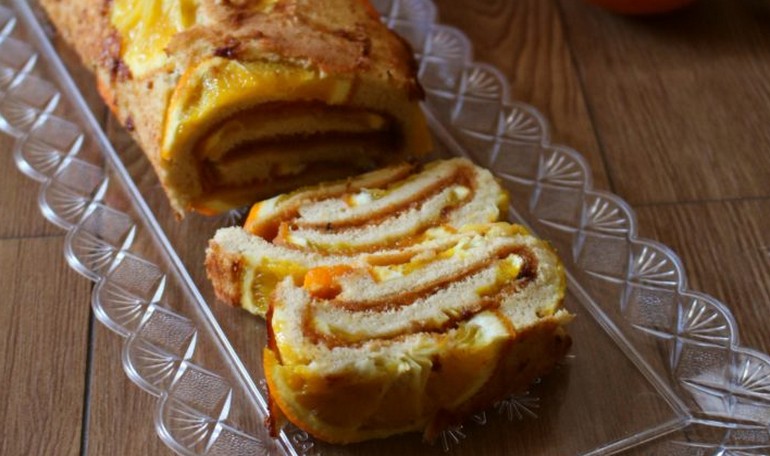 Ingredients
---
Ingredients for the biscuits (rectangular baking tray: 23x30 cm):
- 50g flour
- 40g sugar
- 4 organic eggs
- the grated rind of one organic lemon
- a pinch of salt
- 1 organic Sicily orange
For stuffing:
- 3 spoons of "Natura & Tradizione" ACE extra jam
Preparation
---
In a bowl whip the eggs with the sugar until the mixture is foamy. Then add: the grated rind of lemon, a pinch of salt and the flour. Mix well all ingredients. Cover a baking tray with a baking paper and sprinkle the sugar over the sheet.
Cut the orange in slighly slices (about 3mm) and dispose the over the baking tray, then pour over them the mixture and spread them using a spatula. Cook in a pre-heated oven to 200° for about 15 minutes.
Take out it of the oven and covert it with a wet cloth; let it cool. Spread some spoon of jam over the surface and then roll up onto itself unitl you obtain a roll. Cut in slices and serve.