Ciambellone alla confettura di ciliegie
Ecco la ricetta del ciambellone alla confettura di ciliegie decorato con scaglie di cioccolato bianco e zenzero candito.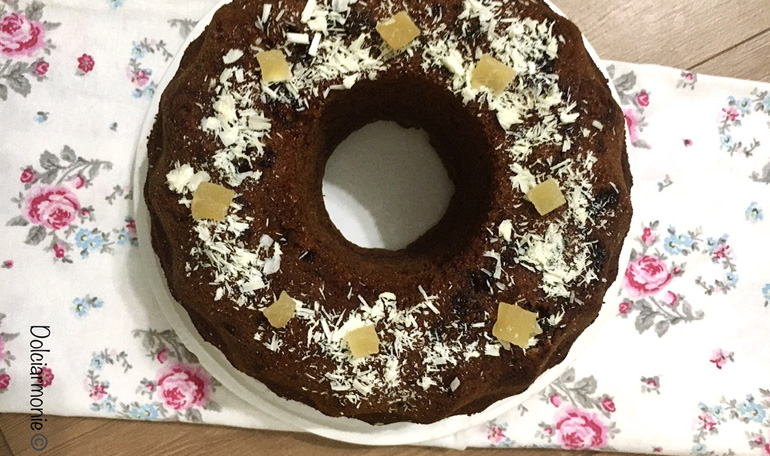 Preparation
---
Mince the nuts with the icing sugar, the salt and the cinnamon. In a bowl work the butter with the egg, until you obtain a frothy dough, the add the vanilla aroma and the egg. Add the flour and the mixture of nuts. Work the dough, wrap it into a food-film and store in fridge.
Spread the dough (thickness about 3 mm) over a previously floured working table. Using a biscuits cutter cut the biscuits. Take the half of them and make a little hole in the middle.
Dispose the biscuts over a baking tray and cook them in a pre-heated oven to 190° for about 8-10 minutes. Let them cold, then spread a spoon of jam over the biscuits with the hole in the middle, and then close everyone with a biscuit with the hole. Sprinkle all with icing sugar.