The apple tart is a classical of pastiserie, there are different recipes, in thise vertion the shortcrust pastry is prepared without eggs.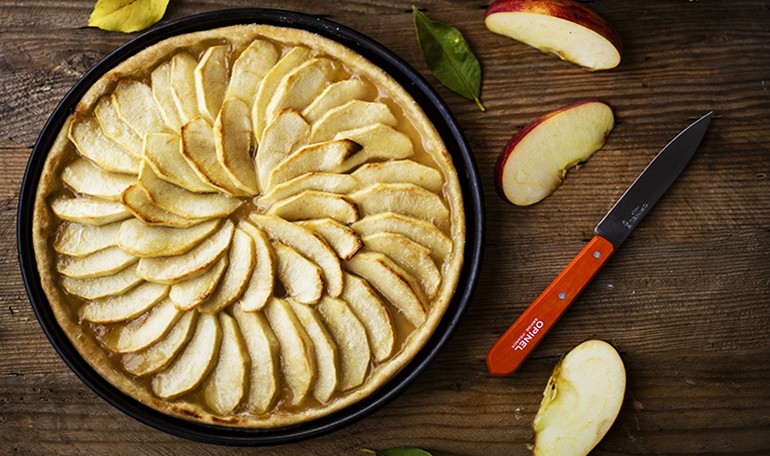 Ingredients
---
- 150g flour type 00
- 75g butter in pieces
- 50 ml water
- 1/2 tea-spoon of vanilla sugar
- a pinch of salt
For stuffing:
- 2 apples
- "Natura Golosa" quince jam
- sugar
- butter

Preparation
---
Put all ingredients into a kitchen machine and mix all for some seconds. Form
Using a rolling-pin spread the dough over a working table previously floured, and then tranfer it in a cake-tin previously covered with a baking sheet. Prepare the filling: peel the apple and cut them in slightly slices. Spread the jam over the dough and then dispose the slices over the jam. Spinkle all with the sugar and with some little pieces of butter. Cook in a pre-heated oven to
Note: before cook you can sprinkle the tart with some cinnamon.