Tart with strawberries jam
The tart with jam of strawberries is a healthy and nourishing dessert, composed by a hull of short pastry and tasty extra stuffing. The particularity of this delicious cake is the lightness, to be easy to be realized, with a soft and crisp consistence at the same time rich of taste and perfumes.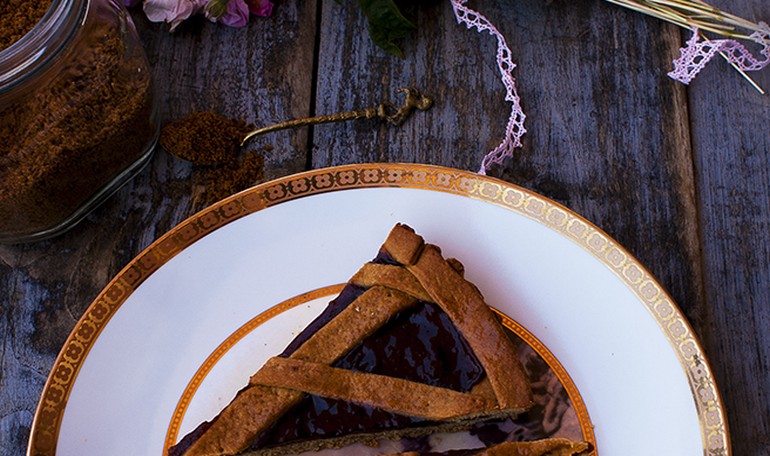 Ingredients
---
Short pastry with oil and cane sugar:
- 330g of flour 00
- 100g of cane sugar
- 2 eggs
- 70g of seeds oil
- 1 biological lemon
- the rind of one lemon
- aroma of vanilla
- a pinch of salt

For the stuffing
- Strawberries Vis jam
Preparation
---
In a bowl pour the flour and the sugar, then add the oil, the eggs, the aroma of vanilla, the grated rind of one lemon and a pinch of salt. Work quickly the dough. Transfer the dough on a plan, work it with your hands to compact until you obtain a soft ball. Wrap it into a saran wrap and store in fridge.
Take out of fridge and spread the dough over a working table using a rolling-pin (keep 1/3 of dough for the strips). Put the dough into a cake-tin previously cover with a baking sheet. Make some wall over the surface using a fork. With the rest of the pastry make some strips (large about 1 cm). Cover the surface of the sweet with the jam and put over it the strips.Cook in a pre-heated oven to 180°C for about 30-35 minutes. Let it cool before serve.