Little tarts with cocoa and caramomum with bitter oranges jam
What do you think about a fragrant little cake prepared with cocoa powder and cardomomum berries ?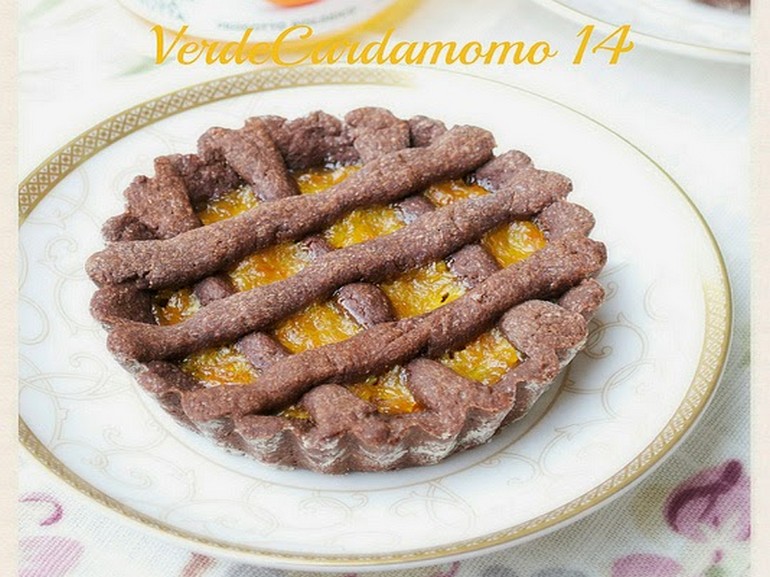 Ingredients
---
- 200g 00 flour
- 50g bitter cocoa powder
- 130g cold butter into small pieces
- 100g vanilla sugar
- 1 whole egg
- a pinch of salt
- 4 green cardomomum berries
- 1 jar of bitter oranges jam (Biodelizia VIS)
Preparation
---
Sift the flour with the cocoa; with a boxcutter engrave the cardomomum berries, remove the seeds, crush them in a mortar and add to the flour. Then work it with the butter, add the sugar and the pinch of salt and continue to knead. Finally add the egg. Amalgamate well the mixture, form a ball and cover it with the transparent film and leave it in refrigerator for 1 / 2 hours. Resume the dough, roll out it directly in the lightly buttered and floured stencils for tartles. Prick the pastry with a fork. On this add the bitter oranges jam, then with the rest of the pastry make some strips and put them over the jam. Bake it in the static oven at 170° for 20 minutes.