Girelle with strawberries jam
Here you can find a fresh snack, very fast to prepare, perfect for the parties for the end of the school or for an afternoon picnic. Only 3 ingredients are necessary and you have not to start the oven.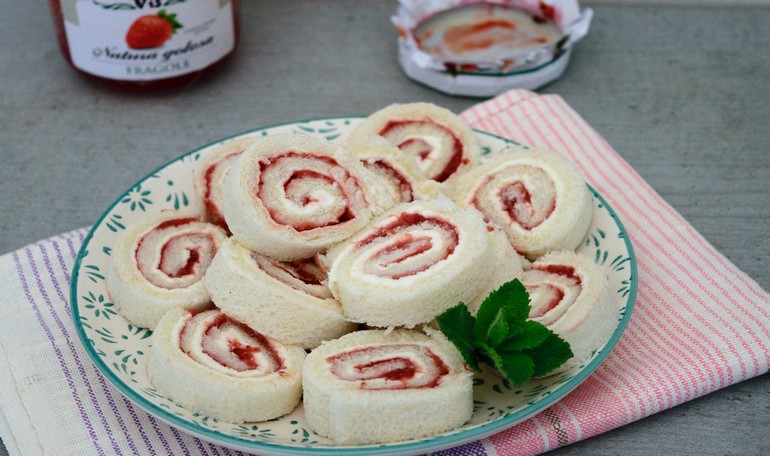 Ingredients
---
- bread for sandwiches
- "Natura Golosa" strawberries jam
- mascarpone
Preparation
---
With a rolling pin spread the bread, then spread over all surface a layer of mascarpone and a layer of jam. Roll up onto itself and wrap it into a food film. Store in fridge for about 1 hour, then cut the "girelle" and serve.