Muffins choco coffee with yogurt stuffed with jams
Little, pretty and very tasty: these choco coffee muffins are perfect for your breakfast.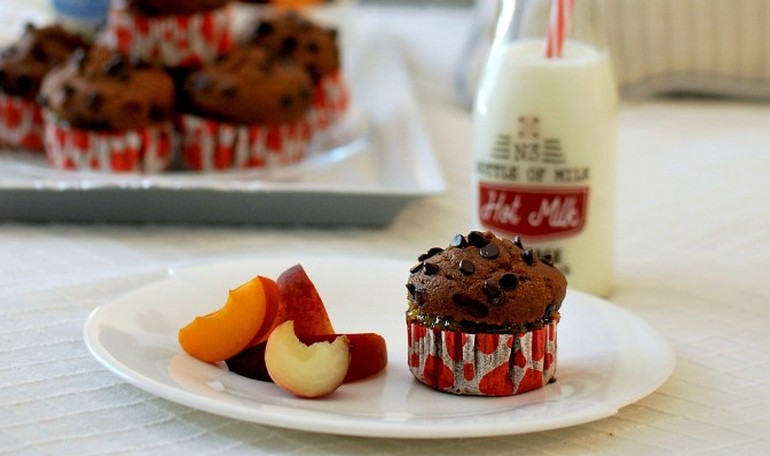 Ingredients
---
- 375g white yogurt
- 3 medium eggs,
- 100 ml seed oil (or melted butter at room temperature),
- 100g brown cane sugar,
- 50g bitter cocoa
- 320g flour (T1 or whole)
- 1 baking powder sachet
- 15g instant coffee
- 120g dark chocolate chips
- mixed jams to taste: I've used strawberries, sour cherries and peaches (for me Vis jams)
Preparation
---
Turn the oven to 180 ° C.
Pour yogurt and eggs into a bowl and beat with a whisk to mix. Add oil (or butter) and beat a little more. Put the sugar, cocoa, flour, baking powder and coffee in a second bowl: mix everything together, make a hole in the center and pour in the yogurt mixture.
Mix all the ingredients with a wooden spoon and divide the mixture into 20 muffins tins of 6.5 cm. Decorate each muffin with plenty of chocolate chips and bake for 20-25 minutes. Remove from the oven and let it cool completely.
Cut the cap off the muffins and stuff them with the jams. Close and enjoy for breakfast or afternoon snack!
Notes:
You can prepare the same version of the muffins for children without instant coffee.