Panna cotta con frutti di bosco
Una monoporzione a forma di cuore di panna cotta condita con i buonissimi frutti di bosco sciroppati, per festeggiare un momento speciale.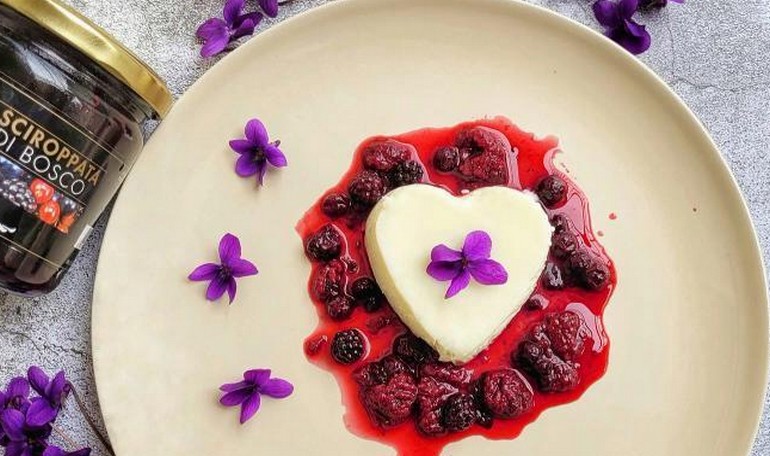 Ingredients
---
- 150 ml wipped cream
- 20g sugar
- 3g gelatin sheets
- 1 sachet of vanillin
- berries in syrup t.t.
Preparation
---
Soften the sheets of isinglass in a container with cold water. Pour the cream, sugar and vanillin into a saucepan. Cook over low heat stirring until the cream almost starts to boil. Add the squeezed isinglass and melt, then turn off the heat and let it cool down. Pour the liquid obtained into the molds and when it is completely cooled, store in the refrigerator. Let stand at least 5 hours then serve with berries.
DISCOVER ALSO...
the other "Fruit in syrup " tastes