Roll of vegan biscuits with cestnut cream, almonds and chocolate
This sweet is perfect a tasty Christmas gift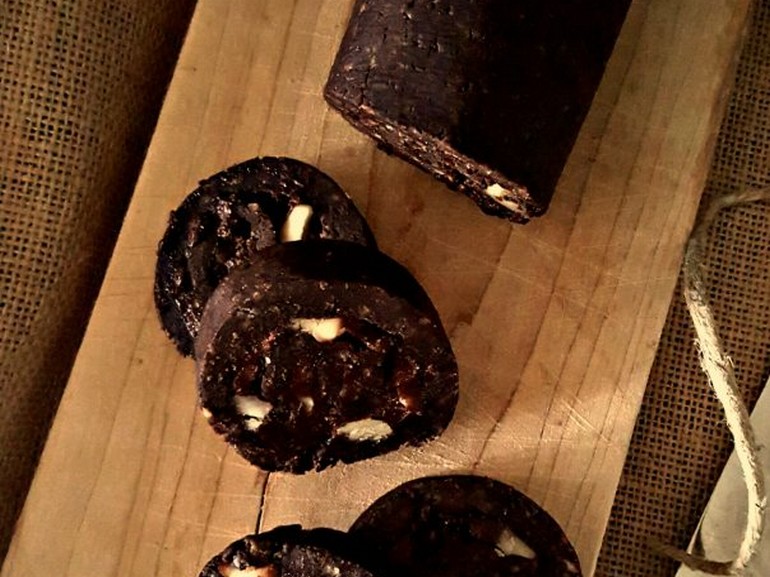 Ingredients
---
For the roll:
- 300g dry biscuits
- 30g bitter cocoa
- 80g chestnut cream
- 90g almond milk
For the stuffing:
- 8 spoons of chestnut cream
- 50g bitter chocolate
- 60g toasted almond (cut them with a cut)
Preparation
---
Cut the chocolate and melt it in a waterbath, then add the chestnut cream. Mix it until obtain a homogeneous cream. Store it in fridege.
Prepare the roll: mince the biscuits with the cocoa until you obtain a flour. Pour it into a bowl and add the chestnut cream and the milk. Mix all ingredients.
Pour the compound over a parchment paper, cover it with a second foil and spread it with a rolling pin. Then spread over it the mixture previously stored in fridge.
Add the almonds and roll the sweet. Wrap it into a foil and close it with a twine.
Store in fridge for 2 hour and 10 minutes before cut it.