Scones with blackberries jam
The scones are little English sweets, similar to soft buns, with neutral taste, stuffed with sweet or salty ingredients.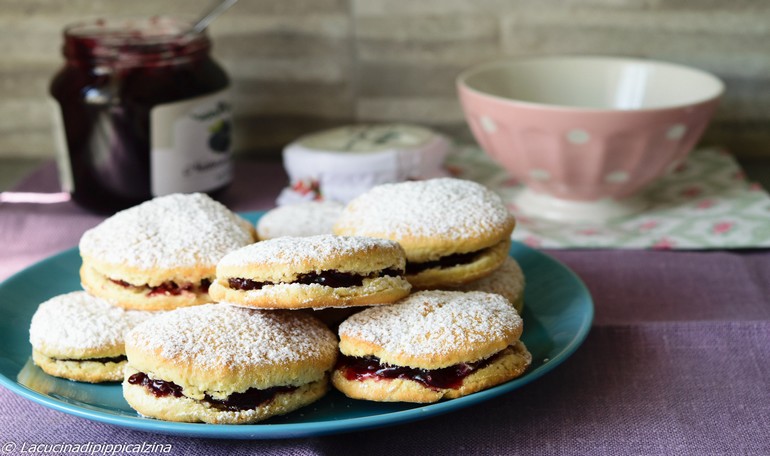 Ingredients
---
- 220g flour
- 50g butter
- 150 ml milk
- a spoon of sugar
- 10g yeast
- blabkberries Vis jam
- icing sugar to decorate
Preparation
---
In a bowl mix the flour with butter cut in little cubes, sugar and yeast. Knead all, then add the milk. Cover the dough with a food film and store in fridge for about 10-15 minutes. After this time spread the dough using a rolling- pin over a previously flour working table. Cut the dough using a small glass and dispone the diskes over a baking tray previously cover with a baking sheet. Cook in a pre-heated oven to 180°C for about 12 minutes. Let them cool, cut them in half and stuff them with blackberries jam.