Today for the tea time we propose you a sweety sponge cake stuffed with our strawberries jam.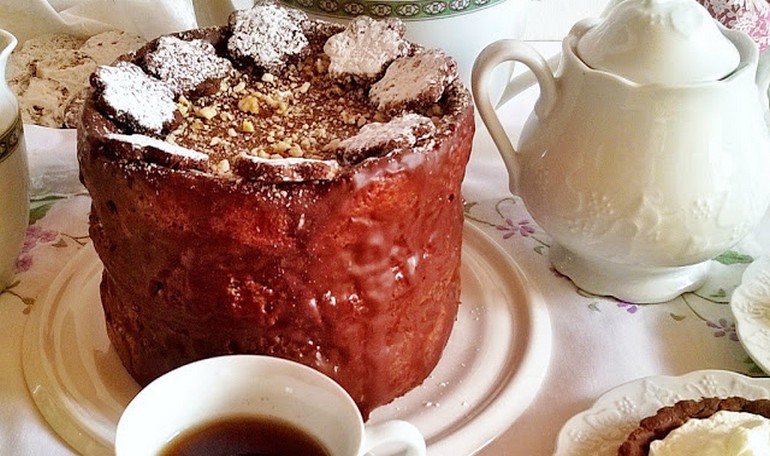 Ingredients
---
- 4 eggs
- 250g sugar
- 200g flour
- 1 yeast
- 150g bitter chocolate
- 50g butter
- almonds' grains
- strawberries Vis jam
Preparation
---
Cover two cake tins with the baking paper. Then whip the eggs with the sugar, add the flour and the yeast. Pour the mixture into the cake tins and cook in a pre-heated oven to 180° for about 40 minutes.
Let it cool and stuff joining the 2 cakes, but only after spreading the surface of a cake with a layer of strawberry jam. Let the dark chocolate melt with the butter in the water bath, cover the dessert with a spatula and on the top sprinkle with the almonds and biscuits grain or chocolate Scones covered by powdered sugar.