Cake with strawberries jam and almonds
A delicate cake perfect as dessert or with a hot cup of tea.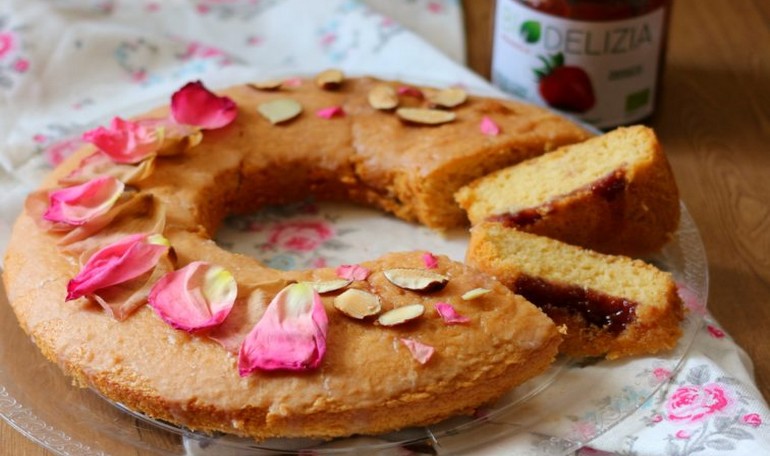 Ingredients
---
- 125g flour type 00
- 100g sugar
- 4 organic eggs
- 8g yeast
- 3 spoons of strawberry jam
- 2 spoons almonds of Avola
For the icing:
- 100g icing sugar
- 2 spoons of milk
For garnish:
- Rose petals
- Almonds of Avola
Preparation
---
Whip the eggs with the sugar until you obtain a frothy cream, then add the flour and the yeast little by little. Mix all, then add the almonds previously minced. Pour the half of mixtyre into a cake-tin previously buttered, then spread over the mixture a layer of strawberries jam and finally pour the rest of the dough.
Cook in a pre-heated oven to 170° for about 30 minutes. Let it cool and spread with the icing previously made. To prepare the icing: mix the icing sugar with the milk until you obtain a white smooth cream. Garnish the cake with rose petals and flakes of almonds.