Who says that the Christmas packets have to be discarded? We prefer those that can be eaten!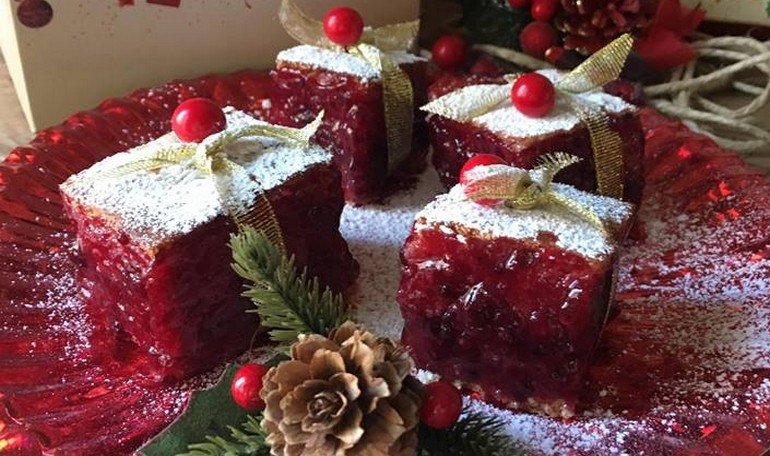 Ingredients
---
- 200g flour "type 0"
- 200g sugar
- 4 eggs
- 1 sachet of yeast
- "Natura Golosa" wild berries extra jam
- icing sugar
Preparation
---
In a bowl pour the flour, the sugar and the eggs; mix all until you obtain a fluffy mixture. Add the yeast and continue to work fir two minutes. Pour the dough into a square cake-tin (24cm) previously covered with a baking paper. Cook in a pre-heated oven to 170° for about 25/30 minutes.

Let it cool and then cut it in two part. Spread a layer of jam over the lower part then place over the superior part. Cut the cake in squares. Take the first square and spread the jam over all 4 sides, then sprinkle the surface with icing sugar. Make the same procedure for all squares. Finally, garnish every squares with a golden ribbon.