Pancakes witheaster egg and wild berries in syrup
How you can use the chocolate Easter egg into the pantry? Discover this creative recipe!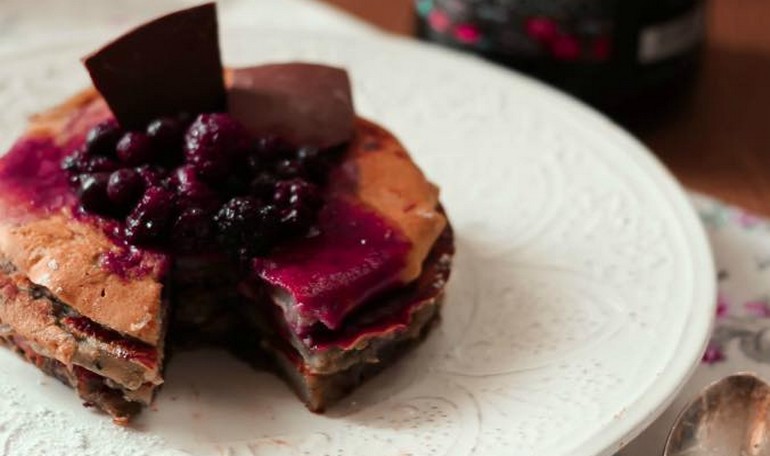 Ingredients
---
Ingredients for about 6 pancakes:
- 100g flour 00
- 1 bio egg
- 1 spoon of seed oil
- 15g powdered sugar
- half spoon of yeast
- 125ml milk
- 1 spoon of wild berries in syrup Vis
- 1 spoon of granulated Easter egg chocolate
- 1 little spoon of butter
To decoring:
- wild berries in syrop
- milk chocolate
Preparation
---
In a bowl assemble the egg with milk and oil, add gradually the sifted flour together with yeast and sugar. Mix with the whips until getting a smooth dough but not too liquid. Join the pieces of the Easter egg and a spoon of berries which have to be drained from their syrup, mix all to amalgamate the ingredients.
Let the butter melt in a pan and pour some mixture in the middle forming a round. Let the pancake cook until it will be golden in both its parts. Pu the pancakes one on top of another and garnish with wild berries in syrup, chocolate and powdered sugar. Enjoy your pancakes!
DISCOVER ALSO...
the other Vis fruit specialties